Regional Attractions
Rafting, Paintball and Kayaking on the "Rouge River" 25 Chemin des Sept Chutes, Grenville-sur-la-Rouge https://www.newworld.ca/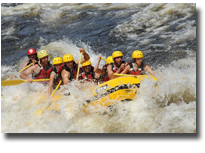 White Water Rafting: The Rouge Classic, Quebec's most popular whitewater trip for more than a quarter century, Classic Rouge puts it all together in an unbeatable one-day adventure. The Rouge River rapids come up fast and furious in a cascade of ledges, drops and waves that are sure to thrill veterans and novices alike. The challenging Seven Sisters Section offers impressive continuous rapids and technical. The trips run on the most appropriate section for the water level to ensure you a safe and exciting experience. Have a great day along, with a partner or with your whole family on this exceptional river trip. With the help of expert guides you will negotiate 8 to 10 km of the majestic Rouge River including rapids up to class 3, with stops for swimming, bodysurfing and a riverside lunch. This unique experience will let you spend a wonderful day outdoors, all this with high safety priority.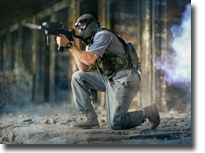 Paintball: This sport will put your reflexes to the test, will demand a high level of alertness and challenges you to adapt quickly to your surroundings. Exciting, energizing ... a beautiful day. The package includes, semi-automatic pistol, camouflage clothing, protective mask, unlimited CO2 and 100 paintballs.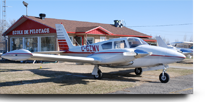 Airplane Tour, Lachute Airport
Lachute Aviation – 480 boulevard de l'Aeroparc Lachute, QC J8H 3R8
http://lachuteaviation.com/tours-davion/
LACHUTE AVIATION offers various sorts of airplane tours for people who want to explore the greater Montreal and Laurentian region. These tours are made upon request, depending on the region to be visited.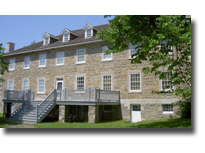 Argenteuil Regional Museum, St.-Andre d'Argenteuil
44, route du Long-Sault, Saint-Andre-d'Argenteuil, Quebec, J0V 1X0
http://www.museeregionaldargenteuil.ca/index.cfm
Founded in 1938, the museum houses a collection of more than 10,000 artifacts, documents and rare books. Located in the old Carillon Barracks, a building dating from 1830, it is the ideal place to discover the fabulous history of Argenteuil and the Ottawa Valley.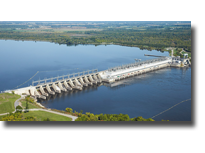 Hydro Quebec Carillon Locks, Parc Carillon
240 rue du Barrage, Saint-Andre-d'Argenteuil, QC J0V 1X0
http://www.hydroquebec.com/visit/laurentides/carillon.html
Built near Long-Sault, site of the historic battle between Dollard des Ormeaux's men and the Iroquois, Carillon is the most powerful hydroelectric generating station on the Ottawa River.
You're bound to be impressed by the sheer size of the facilities. Enjoy the spectacular setting as you visit the lock and watch boats go right through the dam! The interactive educational tours are full of facts and most of them are fun for the entire family.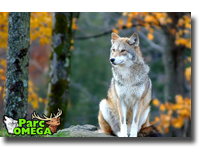 Parc Omega wildlife park, Montebello
399 Route 323 North, Montebello, Quebec J0V 1L0
http://parcomega.ca/en/
Parc Oméga, a unique family experience in the heart of nature, culture and history of Quebec. Located approximately 1 hour from Montreal, Ottawa, Laurentians and Tremblant, Parc Oméga lets you discover the wildlife of Canada such as moose, elk, bison, wolves and bears all within their natural environment.

Open year-round, the park offers several activities for all ages such as animations, picnic areas, hiking trails… for a unique and unforgettable day. Discover the history of our nation through the colonization and first nations trail.
---