Jeanne Timmins Theatre Directions
Directions to Jeanne Timmins Amphitheatre:
Enter main lobby turn left and go down the hallway to the end.

Turn right and go down the second hallway until you see

another hallway on the left.

This hallway leads to the Jeanne Timmins Foyer.

On your right are the Jeanne Timmins Amphitheatre entrance doors.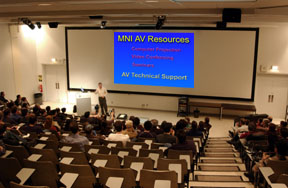 ---